Water Pressurisation Plants
Gazebo water pressurisation plants for the civil and industrial sector consist of monolithic prefabricated reinforced concrete tanks manufactured using the innovative "FRC Gazebo System" or "SCC Gazebo System" (used as a water supply and technical room) and are equipped with suitable pumping/pressurisation systems.
All the mechanical, hydraulic and electrical parts of the system are already preassembled and cabled inside the technical room in accordance with current legislation. So no extra work is needed. Time saved, result guaranteed.
Size criteria are in compliance with current standards:
UNI EN 806 – UNI 9182 (sizing and calculation of water / pressurisation plants – autoclaves),
Italian Ministerial Decree 174/2004 – European Regulation (EU) No. 10/2011 (materials intended to come into contact with drinking water).
Supplied as standard
Gazebo water pressurisation plants consist of:
Prefabricated tank(s) to store water, with tank size calculated according to the effective volume needed for the project/calculation of requirements for UNDER OR ABOVE GROUND installation;
Technical rooms, equipped with the devices required by current regulations.
Those devices are:
holes/sleeves/pipes in stainless steel for hydraulic connections,
expansion tanks,
inside lighting with direct and emergency electric power supply,
convectors with thermostat to control the temperature inside the room,
aeration/ventilation grilles,
electric extractor for forced air recirculation,
anti-flooding pump(s),
electric panel to power and manage parts in the technical room.
The pressurisation group consists of:
vertical-axis multistage DUTY PUMP(S) with a three-phase/single-phase electric motor which can be coupled to an inverter system (certified for drinking water),
Pressure transducers/pressure switches,
ELECTRIC PANELS produced in compliance with 2006/42/EC – EN60204-1,
REMOTE CUMULATIVE ALARM SIGNAL SYSTEM AND ACOUSTIC AND VISUAL SIRENS (controlled remotely),
PUMP SUCTION KIT with a positive suction head pump or a self-priming negative suction head pump.
Solution with submerged pumps
Spare tank(s) to store water with a pressurisation system with preassembled submerged pumps with stainless steel pipes, valves and accessories certified for drinking water, a manifold system and autoclave system installed in compact technical rooms or ready to be installed in apartment buildings or various kinds of businesses.
Gazebo for professionals.
Gazebo helps designers, plant engineers, building contractors. It offers free design services, technical support, promptly drawn up projects, on-site visits and inspections, technical assistance up to installation and short lead times.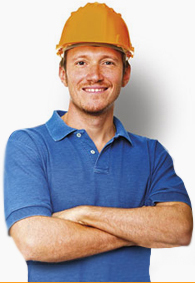 Professionals interested in specifications, diagrams, tables, technical drawings, dwg and pdf files can access the technical documentation after registering or can fill in the form below for further information.
Request further information.
Get in touch.