Fire-fighting Systems for Hotels with more than 25 beds
Turnkey Firefighting Systems for hoteliers.
From design to execution to commissioning, Gazebo S.p.A. provides Hotel Firefighting Systems that are quick to install and manufactured to the highest quality.
In short Gazebo offers:
Technical development of the system totally free of charge
Free plant design using Gazebo supplies
Supply of water reservoir and technical room produced with either the innovative "FRC Gazebo System" or "SCC Gazebo System"
Supply of the fire-fighting pressurisation unit and all accessories
Execution and installation of the system
Technical assistance before and during assembly on site
Start-up and testing of the plant
Document archiving guaranteed over time
Spare parts always available
Latest News. Fire regulations for Hotels and Tourist Accommodation Facilities.
The most recent Italian fire protection regulation for Hotels and Tourist Accommodation Facilities is Legislative Decree No. 198 of 29 December 2022 coordinated with the Conversion Law of 24 February 2023, No. 14 on "Urgent provisions on legislative deadlines", which further amended Article 1, paragraph 1122(i) of Law No. 205 of 27 December 2017 ("Budget Law 2018").
Article 12-bis, paragraph 1, with regard to tourist-hotel accommodation activities with more than 25 beds existing on 26 April 1994 (date of entry into force of the Ministerial Decree of 9 April 1994) and meeting the requirements for admission to the extraordinary fire prevention adaptation plan referred to in the Ministerial Decree of 16 March 2012 extends to 31 December 2024 the deadline for compliance with the prevention provisions, subject to presentation to Provincial Fire Department by 30 June 2023 of partial SCIA (certified notice of commencement of works) certifying the compliance of at least six (previously four) of the requirements indicated therein (fire resistance, reaction to fire, compartmentalisation, corridors, stairways, lifts and hoists, fire-fighting water systems, exit routes for exclusive use, exit routes for mixed use, storage rooms).
With regard to mountain lodges the same article 12-bis, paragraph 1 amending Article 1, paragraph 1122 (i), extends further to 31 December 2023 the deadline referred to in Article 38, paragraph 2, of Legislative Decree No. 69 of 21 June 2013, converted, with amendments, by Italian Law No. 98 of 9 August 2013 (submission of the SCIA by the persons in charge of the new activities introduced in Annex I of Presidential Decree No. 151/2011, existing on 22 September 2011).
Previously Ministerial Decree No. 170 of 14 July 2015 established the application of fire prevention provisions for the design, construction and operation of Hotels, Tourist Accommodation Facilities, Guest Houses, with more than twenty-five beds.
Subsequently the "Milleproroghe" Decree No. 162/2019 (paragraph 5 of Article 3) had intervened on the deadline for the completion of the adaptation to the fire prevention provisions for certain categories of tourist accommodation facilities.
Hoteliers will therefore have to adapt to the new parameters if they carry out a renovation and/or redevelopment project.
Gazebo is able to offer specific, high quality solutions.
The Gazebo fixed fire-fighting systems using either sprinklers or hydrants, consist of prefabricated tanks with pressurization groups, a water supply and a monolithic reinforced concrete technical room and are manufactured using the innovative "FRC Gazebo System" or "SCC Gazebo System".
All the mechanical, hydraulic and electrical parts of the system are already preassembled and cabled inside the technical room.
So no extra work is needed. Time saved, result guaranteed.
The parts and types of installation are in compliance with regulations currently in force: UNI EN 12845 – UNI EN 11292 – UNI EN 10779.
Gazebo for professionals.
Gazebo helps designers, plant engineers, building contractors. It offers free design services, technical support, promptly drawn up projects, on-site visits and inspections, technical assistance up to installation and short lead times.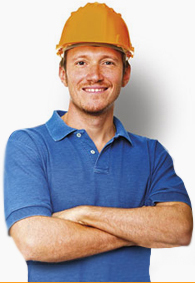 Request further information.
Get in touch.