Imhoff tanks, sized in accordance with the provisions of the Official Gazette No. 48 of 21 February 1977, consist of two internal chambers: an upper chamber for sedimentation and a lower chamber for digestion.
The wastewater enters the sedimentation chamber where the suspended settleable solids slide down the sloping walls of the hopper into the collection and digestion chamber below through a connecting longitudinal slot.
To reduce the velocity of the wastewater flow in the tank, to distribute the flow evenly over the whole vertical inlet surface and to minimise turbulence that could disrupt the sedimentation process, protective guards (baffles) are immerged in the liquid near the inlet and outlet pipes.
In the lower chamber of the tank there is no oxygen (anoxia) so the sludge that settles on the bottom is stabilised; this mineralisation process is known as the "anaerobic digestion" of the sludge.
Supplied as standard
Gazebo Imhoff tanks are fitted with:
PVC sleeves sealed watertight to connect the inlet and outlet pipes,
AISI 304 stainless steel scum baffles for inlet and outlet pipes,
AISI 304 stainless steel sheet plates inside the tank to form the hoppers,
sludge extraction pipes.
special coatings on the internal and external surfaces of the tank,
pedestrian/vehicle covers,
manhole covers in ductile iron/galvanised metal sheet /stainless steel,
can be installed in the presence of groundwater.
Residential communities, production facilities, farms, abattoirs, tourist facilities, public bodies.
In compliance with the provisions of UNI EN 12566-1.
Gazebo for professionals.
Gazebo helps designers, plant engineers, building contractors. It offers free design services, technical support, promptly drawn up projects, on-site visits and inspections, technical assistance up to installation and short lead times.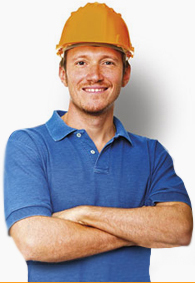 Professionals interested in specifications, diagrams, tables, technical drawings, dwg and pdf files can access the technical documentation after registering or can fill in the form below for further information.
Request further information.
Get in touch.