Monolithic Imhoff Tank + Anaerobic Percolating Filter System
When the clarified water exits the Imhoff tank, it is conveyed to the bottom part of the anaerobic percolating filter which contains bulk fill material (circular disks with a large surface/volume ratio) and then it slowly rises to the overflow.
The anaerobic process breaks down a variable percentage of the incoming effluent depending on the climatic conditions, load fluctuations and the correct management and maintenance of the system.
The clarified wastewater is then conveyed by gravity towards the final outlet channel.
Supplied as standard
Gazebo Monolithic Imhoff Tank + Anaerobic Percolating Filter Systems are
fitted with:
internal chambers for the Imhoff tank and the anaerobic percolating filter,
PVC inlet and outlet sleeves,
AISI 304 stainless steel scum baffles,
AISI 304 stainless steel hoppers,
sludge extraction pipe,
reinforced concrete dividing wall to create the internal treatment chambers,
bulk fill material in black isotactic polypropylene with specific surface area 120m2/m3,
grille to support the black isotactic polypropylene,
wastewater distribution pipe,
PVC Tee joint to collect and discharge treated wastewater.
special coatings on the internal and external surfaces of the tank,
pedestrian/vehicle covers,
manhole covers in ductile iron/galvanised metal sheet /stainless steel,
can be installed in the presence of groundwater.
Residential communities, production facilities, tourist resorts, public bodies.
Gazebo for professionals.
Gazebo helps designers, plant engineers, building contractors. It offers free design services, technical support, promptly drawn up projects, on-site visits and inspections, technical assistance up to installation and short lead times.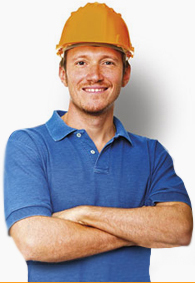 Professionals interested in specifications, diagrams, tables, technical drawings, dwg and pdf files can access the technical documentation after registering or can fill in the form below for further information.
Request further information.
Get in touch.