Prefabricated Stormwater Attenuation Tanks
WHAT STORMWATER ATTENUATION TANKS ARE AND WHAT THEY ARE USED FOR.
Prefabricated rainwater attenuation tanks, also known as overflow tanks for hydraulic invariance, are installed to deal with and solve one of the most serious and topical problems regarding the environment and the territory: the flow rates or flood waves of streams, rivers and, more generally, of all surface water bodies.
These floods occur as a result of the increasingly frequent and significant rainfall events that often cause the notorious hydrogeological instability as well as serious damage to people and their property.
The best solution to put an end to these phenomena are the Gazebo monobloc concrete stormwater attenuation tanks (also open air) correctly designed and manufactured with the innovative "FRC Gazebo System" or "SCC Gazebo System".
For many years, Gazebo S.p.A. has specialized in the production and installation of stormwater attenuation, hydraulic invariance and first flush rainwater treatment systems in concrete, throughout the country with excellent results.
Systems strictly in accordance with the latest Regulations and Regional Resolutions on the subject.
In addition, Gazebo stormwater attenuation tanks are available in different sizes and with different heights: 100 cm – 150 cm – 200 cm – 250 cm – 252 cm.
HOW GAZEBO STORMWATER ATTENUATION TANKS WORK.
Stormwater attenuation tanks accumulate rainwater falling on impermeable areas and then discharge it into surface water bodies (ditches, streams, rivers, etc.) with a much lower hydraulic flow rate, in order to eliminate the phenomenon of flooding.
The final discharge of the accumulated water is often carried out by gravity, through pipes with free span outflows having a smaller diameter than the inlet pipe (VLL), or with variable span outflows by means of float-operated flow rate regulating valves or hydraulic cyclone vortex outlets, with a vertical or horizontal centrifuge (VLV).
In other cases, the final discharge is carried out using suitably sized submersible electric pumps installed inside the same tanks, controlled and monitored by electric panels equipped with electronic inverter systems capable of varying the hydraulic performance of the pumps and guaranteeing the design flow rate (VLP) at the discharge point.
Standard equipment
The GAZEBO Stormwater Attenuation or Hydraulic Invariance Systems are complete with:
PVC sleeves inserted hydraulically on the walls of the tanks, for connecting inlet and outlet pipes (VLL).
AISI 304/316 stainless steel flow rate regulating valves with CE marking (VLV).
Submersible electric discharge pump(s) with electric control panel equipped with an electronic inverter system for controlling the discharge flow rate (VLP).
specific coatings for the internal and external surfaces of the tank: epoxy resins, polyurethane resins, epoxy-bitumen emulsions and others,
pedestrian/vehicle access roofing,
manhole covers in spheroidal cast iron,
internal partitions,
arrangements for the installation of tanks in the presence of an underground aquifer,
backup electric pump.
Squares, car parks, fuel stations, tourist settlements, residential settlements, industrial settlements, Public Bodies.
Gazebo for
professionals.
Gazebo helps Designers, Plant Engineers, Building Contractors. It offers free design services, technical support, promptly drawn up projects, on-site visits and inspections, technical assistance up to installation and short lead times.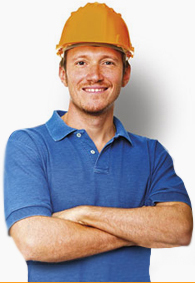 Professionals interested in specifications, diagrams, sheets and technical drawings, dwg and pdf files can access the technical documentation by registering, or for more information by filling in the form below.
Request more information.
Get in touch.