Rainwater Recovery Systems for Farms, Wineries and Nurseries
Drought, unusual heat and more violent rainfall: the Italian territory is experiencing the consequences of climate change.
Less abundant but more intense rainfall as it is concentrated in short periods of time.
Thus, in recent years, billions of cubic metres of water have been lost in Italy due to reduced rainfall.
In this situation, the recovery of rainwater has become an imperative for all the businesses that need plenty of water in the agricultural sector: nurseries, wineries, farms, etc.
Water needs to be collected when it rains and stored for later use.
Gazebo S.p.A. constructs rainwater recovery systems that allow the increasingly precious accumulation of a water reserve, at zero cost, available and ideal for irrigation.
From a technical point of view, the main component of a rainwater recovery system is the storage tank (or reservoir), which must be correctly sized according to the recovery requirements and provide the necessary guarantees of reliability and resistance.
Proper sizing depends on two factors:
thepossibility of recovering rainwater, which is given by the average annual rainfall and the collection surface available,
the need for recovery or the quantity to be recycled.
The prefabricated concrete tanks used in the Gazebo Rainwater Recovery Systems are made with the innovative "FRC Gazebo System" or "SCC Gazebo System" which guarantee a long life span.
In order to eliminate the dirt and debris present in the rainwater, it is necessary to install a device equipped with a Stainless Steel vortex filter.
Standard equipment
The Gazebo Rainwater Recovery System combines the storage of rainwater in a suitable accumulation tank with filtering systems, such as the underground vortex filter, and reuse by means of a pumping unit with a self-priming multi-stage centrifugal pump or with a submersible electric pump and relative accessories for correct operation.
6 good reasons to choose our systems
1. High quality technologies, machinery and components.
2. For dual recovering for irrigation purposes.
3. Pre-assembled and very quick to install on site.
4. Very low maintenance.
5. Durability over Time.
6. Fast delivery.
In addition, possibility of hyper-depreciation.
Gazebo Systems are highly technological and conform to the "Industry 4.0" model.
This allows you to approach the purchase knowing full well that you will get the Hyper-Depreciation tax advantage.
specific coatings for the internal and external surfaces of the tank,
pedestrian/vehicle access roofing,
manhole covers in spheroidal cast iron/galvanised sheet metal/stainless steel,
internal partitions,
arrangements for installation in the presence of underground aquifer,
PVC and AISI 304/316 stainless steel sleeves,
backup electric pump.
Farms, wineries, greenhouse growers, nurserymen and floriculturists.
Gazebo for
professionals.
Gazebo helps Designers, Plant Engineers, Building Contractors. It offers free design services, technical support, promptly drawn up projects, on-site visits and inspections, technical assistance up to installation and short lead times.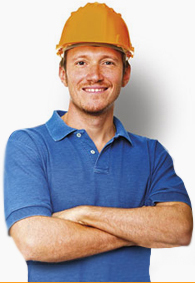 Professionals interested in specifications, diagrams, tables, technical drawings, dwg and pdf files can access the technical documentation after registering or can fill in the form below for further information.
Request more information.
Get in touch.