Fixed Fire-Fighting Systems with Sprinklers or Hydrants
The Gazebo fixed fire-fighting systems using either sprinklers or hydrants, consist of prefabricated tanks with pressurization groups, a water supply and a monolithic reinforced concrete technical room and are manufactured using the innovative "FRC Gazebo System" or "SCC Gazebo System".
Gazebo Firefighting Systems are ideal for underground car parks, factory buildings, archives, apartment blocks, garages, schools and hotels.
All the mechanical, hydraulic and electrical parts of the system are already preassembled and cabled inside the technical room.
So no extra work is needed. Time saved, result guaranteed.
The parts and types of installation are in compliance with regulations currently in force: UNI EN 12845 – UNI EN 11292 – UNI EN 10779.
Supplied as standard
The Gazebo Fire-fighting Systems consist of:
tank/s to store water, tank size depends on the effective volume needed, in compliance with UNI EN 12845, for UNDER OR ABOVE GROUND installation;
technical rooms, equipped with the devices required by current regulations.
These devices are:
holes/sleeves/pipes in stainless steel for hydraulic connections,
approved sprinklers,
powder/CO2 fire extinguishers,
inside lighting with direct and emergency electric power supply,
convectors with thermostat to control the temperature inside the room,
aeration/ventilation grilles,
electric extractor fun for forced air circulation,
anti-flooding pump,
electric panel to manage power supply and parts in the technical room using a UPS system.
Fire-fighting pressurisation group consisting of:
DUTY PUMP/S with a three-phase standardised electric motor and/or with a diesel engine,
JOKEY PUMP,
ELECTRIC CONTROL PANELS produced in compliance with UNI EN 12845,
REMOTE CONTROL PANEL WITH ACOUSTIC AND VISUAL SIGNALS (controlled remotely),
PUMP SUCTION KIT installed under or over head with dedicated priming tanks, bypass-type flow meter, timed arrest UNI 10779.
Compact solution
technical room in compliance with UNI 11292 for installations above ground, in reinforced concrete and fire resistant R60,
technical room in compliance with UNI 11292 for installations above ground made with thick steel section bars and wall and ceiling sandwich panels, with a mineral wool insulation core to guarantee fire resistance to REI 60/120.
special coatings on the internal and external surfaces of the tank,
pedestrian/vehicle covers,
manhole covers in ductile iron/galvanised metal sheet /stainless steel,
can be installed in the presence of groundwater.
Factory buildings, retail developments, apartment blocks, underground car parks, garages, archives, schools, hotels and Public Institutions.
Gazebo for professionals.
Gazebo helps designers, plant engineers, building contractors. It offers free design services, technical support, promptly drawn up projects, on-site visits and inspections, technical assistance up to installation and short lead times.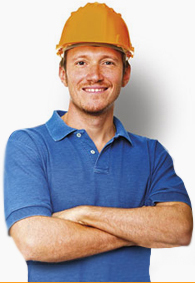 Professionals interested in specifications, diagrams, tables, technical drawings, dwg and pdf files can access the technical documentation after registering or can fill in the form below for further information.
Request further information.
Get in touch.