Grey Water Treatment Plant
The treatment of grey water (coming from sinks, showers, bathtubs and bidets, NOT washing machines, NOT dishwashers) makes it possible to obtain a low-cost water reserve, ideal for the irrigation of green areas, the flushing of toilets and washing machines, and the cleaning of cars and outdoor areas.
From a technical point of view, the main component of a grey water treatment and recovery system is the tank for the treatment, holding and pumping of the treated water.
This product must be correctly sized according to the recovery requirements and provide the necessary guarantees of reliability and resistance.
The correct sizing depends essentially on the quantity required for the treatment (l/day) or rather on the quantity of treated water that is required daily.
A stainless steel mesh filter is installed on the intake of the treatment cistern to eliminate dirt and impurities present in the grey water.
The grey water is then discharged through ultra-microfiltration stations with organic fibre membranes and sent to the holding area equipped with a pumping unit suitable for the pumping of the treated grey water to the users, complete with the relative accessories for correct operation.
Once treated and held, it is possible to foresee two possibilities of grey water reuse:
– the irrigation of green areas (vegetable and flower gardens) or,
– combined use also for toilet cisterns, washing machines, cleaning of outdoor surfaces/areas and cars.
Purifiers and Plants for the Treatment and Recovery of Grey Water made by Gazebo use prefabricated tanks in reinforced concrete made in monobloc with the innovative "FRC Gazebo System" or "SCC Gazebo System" which guarantee more resistance, more duration, more safety and no problems over time.
Standard equipment
The Gazebo grey water Treatment, Purification and Recovery system combines the treatment of grey water in a suitable holding tank with systems for filtering and treatment, such as the internal filter with stainless steel mesh and the ultra-microfiltration stations with organic fibre membranes, and the reuse by means of a pumping unit suitable for pumping the treated grey water to the users and relative accessories for correct operation.
specific coatings for the internal and external surfaces of the tank,
pedestrian/vehicle access roofing,
manhole covers in spheroidal cast iron/galvanised sheet metal/stainless steel,
internal partitions,
arrangements for installation in the presence of underground aquifer,
PVC and AISI 304/316 stainless steel sleeves,
sterilization with UV lamp.
Civil, tourist and sporting establishments.
Gazebo for
professionals.
Gazebo helps Designers, Plant Engineers, Building Contractors. It offers free design services, technical support, promptly drawn up projects, on-site visits and inspections, technical assistance up to installation and short lead times.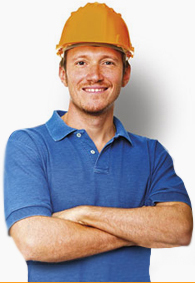 Professionals interested in specifications, diagrams, tables, technical drawings, dwg and pdf files can access the technical documentation after registering or can fill in the form below for further information.
Request more information.
Get in touch.