53,000-litre capacity tank. Great dimensions for great benefits.
Gazebo presents its new tank in prefabricated reinforced concrete manufactured using fiber-reinforced concrete, the "FRC Gazebo System", in compliance with Italian Ministerial Decree of 17.01.2018, with external dimensions of 250x1017x252 cm and a capacity of 53,000 litres.
A large tank offering large savings. With Gazebo Quality.
Quality certified in accordance with the law.

Lower production costs
Lower installation costs
Lower costs for hydraulic connections
Gazebo prefabricated reinforced concrete monolithic tanks, manufactured using the innovative "FRC Gazebo System" or "SCC Gazebo System", guarantee no leakage and no ground infiltration and are used to store liquid and solid substances such as:
drinking water,
meteoric and groundwater,
wastewater and industrial effluent,
any kinds of powder,
seeds, feedstuff, brine, etc.
special coatings on the internal and external surfaces of the tank,
pedestrian/vehicle covers,
manhole covers in ductile iron/galvanised metal sheet /stainless steel,
internal dividing walls,
can be installed in the presence of groundwater,
PVC and AISI 304/316 stainless steel sleeves.
Fire-fighting systems, purification plants, milling plants, farms, abattoirs, car washes, hospitals, tourist facilities, public bodies.
Gazebo for professionals.
Gazebo helps designers, plant engineers, building contractors. It offers free design services, technical support, promptly drawn up projects, on-site visits and inspections, technical assistance up to installation and short lead times.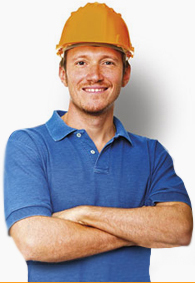 Professionals interested in specifications, diagrams, tables, technical drawings, dwg and pdf files can access the technical documentation after registering or can fill in the form below for further information.
Request further information.
Get in touch.