Prefabricated Tanks for Livestock Slurry Collection
Current regulations regarding hygiene and safety criteria in rural buildings require that modern structures for the livestock sector have tanks and systems in compliance with standards for the storage and draining of slurry from livestock.
Gazebo prefabricated reinforced concrete tanks, used for the storage of livestock slurry, are made in a monobloc with the innovative "FRC Gazebo System" or "SCC Gazebo System", to guarantee long life and total absence of hydraulic leaks and relative infiltrations into the ground.
Gazebo S.p.A. is able to propose different solutions with a single large tank or with thecombination of several tanks.
In addition, Gazebo tanks for the accumulation/storage of wastewater from livestock housing can be mounted, in total safety, either underground or above ground.
The above-ground solution is generally less expensive and easier to control.
In the case of burial, the limit is defined by the depth of the first aquifer and is therefore not always feasible.
Gazebo provides free assistance in calculating the size of the tanks, which depends on the number of animals present and the size and type of farm (cattle, pigs, sheep, poultry, rabbits, etc.).
When sizing, it is also necessary to take into account regional regulations and directives that impose various limitations.
For example, the Emilia-Romagna region imposes a maximum size of 6,000 cubic meters for tanks, the Lombardy region requires that the tanks of digestate must have adequate coverage with continuous or floating solutions, etc..
specific coatings for the internal and external surfaces of the tank,
pedestrian/vehicle access roofing,
manhole covers in spheroidal cast iron/galvanised sheet metal/stainless steel,
internal partitions,
arrangements for installation in the presence of underground aquifer,
PVC and AISI 304/316 stainless steel sleeves.
Cattle, pig, sheep, poultry, rabbit and livestock farms in general.
Gazebo for
professionals.
Gazebo helps Designers, Plant Engineers, Building Contractors. It offers free design services, technical support, promptly drawn up projects, on-site visits and inspections, technical assistance up to installation and short lead times.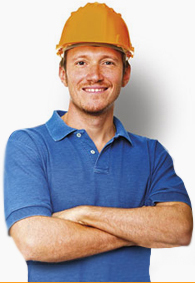 Professionals interested in specifications, diagrams, tables, technical drawings, dwg and pdf files can access the technical documentation after registering or can fill in the form below for further information.
Request more information.
Get in touch.