Rainwater Recovery Systems
Recovering rainwater that falls on roofs and covers provides a water supply which is an increasingly precious commodity and is free, readily available and ideal for watering gardens.
From a technical point of view, the main element of a rainwater recovery system is the storage tank, which must be sized according to how much rainwater is to be recovered and must provide guaranteed reliability and strength.
Choosing size depends on two factors:
possibility of recovering rainwater which depends on the average annual rainfall and the collection surface available,
necessity of recovering or the amount you wish to have at your disposal.
To remove the dirt and debris found in rainwater a device must be fitted with a stainless steel vortex filter. Once the rainwater has been stored, it can be used for two applications: watering green areas (vegetable gardens and gardens) or combined use for toilets, washing machines, washing surfaces and cars, by installing a dedicated distribution unit inside the home.
Supplied as standard
The Gazebo Rainwater Recovery Plant stores rainwater in suitable storage tanks and, thanks to filtering systems such as an underground vortex filter, it allows you to reuse the water by means of a pumping group with a centrifugal self-priming multistage pump or a submersible motor pump and the relevant accessories to ensure correct operation.
special coatings on the internal and external surfaces of the tank,
pedestrian/vehicle covers,
manhole covers in ductile iron/galvanised metal sheet /stainless steel,
internal dividing walls,
can be installed in the presence of groundwater,
PVC and AISI 304/316 stainless steel sleeves,
spare motor pump.
Civil settlements, tourist resorts, sports, commercial and production facilities, public bodies.
Gazebo for professionals.
Gazebo helps designers, plant engineers, building contractors. It offers free design services, technical support, promptly drawn up projects, on-site visits and inspections, technical assistance up to installation and short lead times.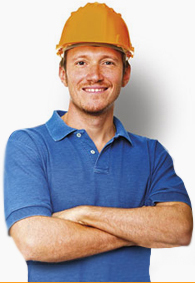 Professionals interested in specifications, diagrams, tables, technical drawings, dwg and pdf files can access the technical documentation after registering or can fill in the form below for further information.
Request further information.
Get in touch.