Industrial Wastewater Purification Plants
Gazebo S.p.A. specialises in the design and manufacture of plants for the treatment and purification of industrial wastewater from production processes and commercial facilities.
This category includes wastewater produced by the production processes of the following industries:
Mechanical engineering
and steelworks
Chemicals and pharmaceuticals
Graphic arts/screenprinting
Shipbuilding and shipyards
Wastewater from commercial areas and small workshops, shopping centres, logistics centres, intermodal centres, yards and car parks, storage and handling facilities, ports and interports should also be considered at least in part.
Industrial Wastewater Treatment.
Current legislation provides the following regulations.
Current legislation provides for the treatment of industrial wastewater from production processes for the purpose of reuse or delivery to the sewage system or to receiving water bodies.
Industrial wastewater generally has medium to low flow rates, but has even very high concentrations of contaminants such as suspended and settleable materials, oils/emulsions, strong acids/alkalis, chlorinated solvents, heavy and non-heavy metals, etc.
When designing a purification plant for industrial wastewater, great attention must therefore be paid to the type of wastewater to be treated and its characteristic parameters.
Depending on the type of wastewater, different levels of treatment can be provided in sequence: preliminary, primary, secondary, tertiary, and possible disinfection.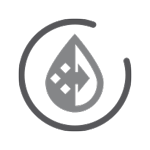 Preliminary and primary
treatments

+
Balancing, equalisation, holding, neutralisation, clariflocculation, etc.
These are sometimes used to separate solid foreign matter that can cause problems in industrial wastewater purification plants.
Solid substances that are often problematic include sands, oils, debris and solid waste.
Separation may be done with screens, sand traps and oil separators.
The primary treatments aim to remove solid organic substances by promoting their aggregation and sedimentation, optionally with the addition of coagulants/flocculants.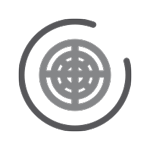 +
Aerobic, anaerobic.
These are used to break down any biodegradable organic matter and to remove non-settleable solids that cannot be separated by physical treatment.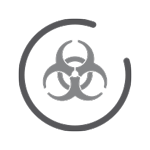 Tertiary treatment
and disinfection
+
These serve to reduce the load of nutrients (phosphorus and nitrogen) and poorly biodegradable substances not eliminated by bacterial metabolism.
Disinfection is essential to break down any high microbial load in the water exiting the plant, reducing it to regulatory concentrations that are acceptable from the point of view of health and the environment.
Gazebo Purification Plants
Industrial Wastewater
Static Sand Traps
Static Sand Traps are used to settle out suspended particles (sand, traces of soil, etc.) whose specific weight is different from that of the water itself, which thus deposit on the bottom of the tanks.
This pre-treatment is used in many types of purification plants, such as first flush rainwater treatment plants.
APPLICATIONS
Yards and car parks, gas stations, worksite equipment washing areas, construction machinery, truck washing areas, self-service car washes, vegetable and fruit washing activities, irrigation, aggregate material processing.
Static Oil Separators
Static Oil Separators use gravity to settle out and de-oil suspended particles whose specific weight is different from that of the water itself.
The result is a clarified effluent with the oily substances separated out and collected in the internal oil holding compartment.
APPLICATIONS
Mechanics' workshops, occasional vehicle washing areas, demolition companies, gas stations, activities employing oily substances.
Extended Aeration Activated Sludge Purification Plants
Gazebo S.p.A. manufactures Extended Aeration Activated Sludge Purification Plants for small and large industries.
In these plants, the activated sludge produced by the transformation of the organic substance by specific bacteria is separated out and collected at the bottom of the hopper of the final sedimentation tank and continuously recirculated to the aeration phase with a hydropneumatic ejector.
APPLICATIONS
Industry, small workshops and commercial companies.
Livestock farms and slaughterhouses.
Hotels, campsites, tourist villages.
Schools and shopping centres.

SBR (Sequencing Batch Reactor)
Purification Plants
SBR Purification plants consist of one or more interconnected tanks, complete with internal compartments for roughing/primary sedimentation, holding/homogenisation, biological oxidation and secondary sedimentation.
The purification process involves a sequence of cycles, repeated several times a day.
APPLICATIONS
Industry, small workshops and commercial companies.
Livestock farms and slaughterhouses.
Hotels, campsites, tourist villages.
Schools and shopping centres.

MBBR (Moving Bed Biofilm Reactor) Purification Plants
A further development of activated sludge plants, MBBR plants are suspended-mass biological purification plants in which the filling material, consisting of rigid plastic material with a high specific surface area, is placed inside the reactor and acts as a substrate for microorganism cultures.
MBBR purification plants can handle much higher loads than conventional Activated Sludge plants and are therefore particularly suitable for treating highly polluting industrial wastewater.
APPLICATIONS
All applications where highly polluting wastewater needs to be treated.
Industry, small workshops and commercial facilities.
Livestock farms and slaughterhouses.

MBR (Membrane Biological Reactor) Purification Plants
In an MBR (Membrane Biological Reactor) Purification Plant, biological activated sludge purification technology is combined with sludge ultrafiltration.
The high filtering efficiency of these plants enables sludge concentrations which are considerably higher than those available in conventional systems, thus increasing the purification capacity of the system with the increase in the age of the sludge and a consequent reduction in the amount of sludge needing to be disposed of.
It also enables compliance with bacteriological limits without the need for disinfection treatments.
APPLICATIONS
Industrial, small workshop and commercial settings in which high effluent quality, low TSS content and reuse of purified water are required.
It is also suited to applications in which little space is available for installation.
Biodisc Purification Plants
(biological rotors)
Biodisc Purification Plants allow biological treatment with attached biomass in which the biological rotors act as an inert substrate for the growth of the biomass.
Constantly rotating between phases of contact immersion in the wastewater and emersion in the air, Biodisc Purification Plants enable the degradation of the organic substances with very short retention times, which means that smaller volumes are required compared to activated sludge systems.
APPLICATIONS
Industry, farms, livestock, hotels, shopping centres.

Dortmund type Sludge Sedimentation Units
Dortmund type Sludge Sedimentation Units are used especially for final sludge sedimentation downstream of biological and chemical-physical treatment processes.
The operation consists in continuously weighting the sludge, and in the "thickener" version for biological sludge, the tank is equipped with internal piping and AISI 304 stainless steel flanged stub pipes for extracting the sludge from the bottom of the hopper.
APPLICATIONS
Industry, livestock farms, slaughterhouses and in all situations in which physical treatment is required to clarify the effluent and thicken the sludge.
Here are some of the clients who have already chosen
our tanks and Industrial Wastewater Purification plants.

OROGEL
Cesena (FC)
GRANAROLO
Bologna (BO)
PARMALAT
Collecchio (PR)
VALCOLATTE
Pontenure (PC)
INALCA
Castelvetro di Modena (MO)
Gruppo AMADORI
Cesena (FC)
BARILLA
Parma (PR)
SANIFRUTTA
Costigliole Saluzzo (CN)
CAMST
Villanova di Castenaso (BO)
FUMAIOLO
Verghereto (FC)
UNIGRA'
Conselice (RA)
CONBIO
Coriano (RN)
MEC3
San Clemente (RN)
ILIP
Valsamoggia (BO)
VITROPLANT
Cesena (FC)
PROSCIUTTIFICIO
SAN FRANCESCO
Castelnuovo Rangone (MO)
SALUMIFICIO SANDRI
Montescudo (PI)
PODERI DAL NESPOLI
Nespoli (FC)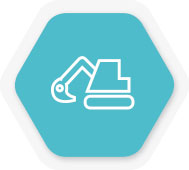 Major Construction
Companies
ITINERA
Tortona (AL)
GRUPPO I.C.M.
Vicenza (VI)
C.M.C.
Ravenna (RA
TOTO COSTRUZIONI GENERALI
Chieti (CH)
COLOMBO COSTRUZIONI
Lecco (LC)
CIMOLAI
Porcia (PN)
ASTALDI
Roma (RM)
TECHBAU
Castelletto sopra Ticino (NO)
BETONCABLO Gruppo CASTIGLIONI
Busto Arsizio (VA)
IMPRESA PERCASSI
Bergamo (BG)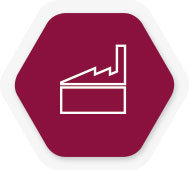 FINCANTIERI
Trieste (TS)
WÄRTSILÄ ITALIA
San Dorligo della Valle (TS)
BUZZI UNICEM
Casale Monferrato (AL)
ALFAGOMMA
Castellato (TE)
TRAFILSPEC
Castelmarte (CO)
DULEVO INTERNATIONAL
Fontanellato (PR)
ITT ITALIA
Lainate (MI)
CULLIGAN ITALIANA
Granarolo dell'Emilia (BO)
NESPAK
Massa Lombarda (RA)
GELSON
Lainate (MI)
PIRELLI
Milano (MI)
TECHNOGYM
Cesena (FC)
SAINT GOBAIN ITALIA
Milano (MI)
FERRETTI GROUP
Forlì (FC)
SELLE SMP
Casalserugo (PD)
PROMINENT ITALIANA
Lavis (TN)
IMPERIA YACHT SERVICE
Imperia (IM)
I.C.A. – Industria Chimica Adriatica
Civitanova Marche (MC)
AVIO AERO
Rivalta di Torino (TO)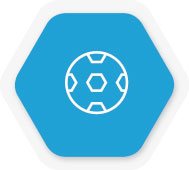 S.S.C. NAPOLI
Napoli (NA)
F.C. INTERNAZIONALE MILANO
Milano (MI)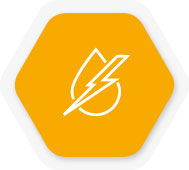 Water and Energy Management
Bodies and Companies
A2A
Brescia (BS)
ACEA
Roma (RM)
HERA
Bologna (BO)
IREN
Reggio Emilia (RE)
TEA ENERGIA
Mantova (MN)
PADANIA ACQUE
Cremona (CR)
UMBRIADUE
Terni (TR)
MARCHE MULTISERVIZI
Pesaro (PU)
CORDAR
Biella (BI)
ACQUEDOTTO DEL FIORA
Grosseto (GR)
TERNA
Roma (RM)
SAIPEM
San Donato Milanese (MI)
ACQUE
Empoli (FI)
GAIA
Lucca (LU)
UMBRA ACQUE
Perugia (PG)
CIIP
Ascoli Piceno (AP)
CERVINO VALTOURNENCHE
Aosta (AO)
FERROVIE NORD MILANO AUTOSERVIZI
Milano (MI)
ESERCITO ITALIANO
POSTE ITALIANE
AERONAUTICA MILITARE ITALIANA
Gazebo stands for Affordable Quality
with 6 major Advantages for the User.

ZERO
extraordinary maintenance costs
ZERO
downtime costs
ZERO
leaks and infiltration
Reduced running
and routine maintenance
costs
Delivery
and assembly
in just 2-7 days

Tax benefits
Hyper-depreciation
Industry 4.0

Gazebo Quality pays for itself
in the short term.
What is more, Gazebo Affordable Quality
is also Worry Free.
Free
executive design service

Seismic
documentation
always included
in the price

All documentation
archived for
at least
30 years

Spare parts
always available

Full technical
assistance
From site surveys
to commissioning,
service trials to
after-sales support
Guarantees
and Certifications
UNI EN ISO 9001: 2015
UNI EN ISO 14001: 2015
UNI EN ISO 45001: 2015
SOA certification
Category OS22

Free design services for designers and companies.

Contact us for the best solution for your projects.