First Flush Rainwater Harvesting Plants
The system is designed to:
separate the first flush rainwater from later rainfall (second flush) on the surface,
treat the collected water using an oil separation system with a coalescence filter,
dispose of it after purification.
The treatment cycle consists of the following stages: settlement, harvesting and pumping of first flush rainwater, oil separation and coalescence filtering.
The first flush water is separated from the second flush water by closing the valve on the water inlet pipe which is controlled by a float set at an appropriate level.
The calm conditions inside the tank allow the pollutants with a different specific weight to that of the water to separate by gravity. This is one of the most commonly used processes in wastewater treatment in order to obtain clarified effluent.
The collected water flows into the pumping-lifting chamber and is discharged into the static oil separation chamber by means of a submersible motor pump.
To further purify the water, the clarified liquid mass is channelled through a special adsorbing coalescence filter which removes any traces of oily substances.
An automatic floating closing device (shutter) is fitted on the outlet pipe which, when the light liquid accumulated on the surface reaches a certain level, closes the outlet channel, preventing the oil from spilling out.
Supplied as standard
The Gazebo First Flush Rainwater Harvesting Plant is fitted with:
floating closing valve,
submersible motor pump to pump the treated water with electric control panel,
rain sensor,
automatic floating shutter in AISI 304 stainless steel set for light liquids, fitted with a removable coalescence filter in open cell expanded polyurethane.
special coatings on the internal and external surfaces of the tank,
pedestrian/vehicle covers,
manhole covers in ductile iron/galvanised metal sheet /stainless steel,
can be installed in the presence of groundwater,
automatic system to detect max. oil level,
spare motor pump.
Service areas, car parks, petrol stations, tourist resorts, public bodies.
The static oil separators used in the first flush water tank are certified in accordance with the provisions of UNI EN 858.
Gazebo for professionals.
Gazebo helps designers, plant engineers, building contractors. It offers free design services, technical support, promptly drawn up projects, on-site visits and inspections, technical assistance up to installation and short lead times.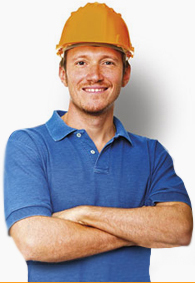 Professionals interested in specifications, diagrams, tables, technical drawings, dwg and pdf files can access the technical documentation after registering or can fill in the form below for further information.
Request further information.
Get in touch.