Dortmund type Sludge Sedimentation Units
Dortmund type Sludge Sedimentation Units are mainly used for the final sedimentation of sludge produced by biological and chemical-physical processes. The physical treatment clarifies the effluent and thickens the sludge.
The plant has a hopper with a square/rectangular bottom, a cone-pyramid shape and walls which slope more than 50° to collect the settled sludge.
In this treatment process the sludge becomes continuously heavier and heavier due to the initial downward movement towards the bottom and reaches its maximum weight in the area under the baffle (bottom hopper).
In the "thickener" version for organic sludge, the tank is fitted with internal pipes and flanged stub pipes in AISI 304 stainless steel to extract the sludge from the bottom of the hopper.
Supplied as standard
Gazebo Dortmund type Sludge Sedimentation Units are fitted with:
sleeves to connect the inlet and outlet pipes,
sloping reinforced concrete slabs to create the cone-pyramid shaped sedimentation section,
feeder pipes,
PVC central cylinder baffles,
peripheral overflow channel in AISI 304 stainless steel with relative Thompson profiles and scum baffle.
special coatings on the internal and external surfaces of the tank,
pedestrian/vehicle covers,
manhole covers in ductile iron/galvanised metal sheet /stainless steel,
can be installed in the presence of groundwater.
Residential communities, production facilities, farms, abattoirs, tourist resorts, public bodies.
Gazebo for professionals.
Gazebo helps designers, plant engineers, building contractors. It offers free design services, technical support, promptly drawn up projects, on-site visits and inspections, technical assistance up to installation and short lead times.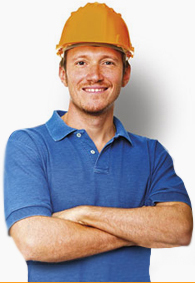 Professionals interested in specifications, diagrams, tables, technical drawings, dwg and pdf files can access the technical documentation after registering or can fill in the form below for further information.
Request further information.
Get in touch.