Car Wash Wastewater Treatment Plants
Gazebo car wash wastewater treatment plants use a filtering system with quartz sand and activated carbons that allows considerable savings because all water can be reused for the prewash stage.
The treatment process is physical-biological and is designed to purify water containing: settleable materials, fats/mineral oils, non-emulsified hydrocarbons and detergents.
The treatment cycle consists of sedimentation, oil separation with a coalescence filter and biofiltration.
The following processes take place in the static separation module:
sedimentation of the solid fractions (soil, sand and muddy material in general) which settles on the bottom until the tank is cleaned,
oil separation where the oils and non-emulsified hydrocarbons are separated by flotation.
To further purify the water, the clarified liquid mass is channelled through a special adsorbing coalescence filter which removes any traces of oily substances.
The tank is fitted with an automatic floating closing device (shutter) which, when the light liquid accumulated on the surface reaches a certain level, closes the outlet channel, preventing the oil from spilling out.
The final section involves biological treatment with prolonged aeration on attached biomass where the wastewater goes through the aerated biofilter, fed by an electric blower controlled by a dedicated electric control panel.
The organic film activated by the oxygenation transforms the organic pollutants and degrades them; hydropneumatic devices are also used to collect the floating substances and the settled sludge, continuously recirculating them to the pre-treatment section.
Supplied as standard
The plant consists of monolithic tanks which may be manufactured using the innovative "FRC Gazebo System" or "SCC Gazebo System" fitted with all the necessary devices and electromechanical parts:
internal pipes and joints in PVC,
reinforced concrete internal walls,
automatic closing device with floating shutter in AISI 304 stainless steel set for light liquids, fitted with a removable coalescence filter in open cell expanded polyurethane,
bulk fill material in polypropylene for biofiltration,
electric blower to produce air,
air diffusion network,
airlift to recirculate sludge and supernatants,
electric control panel,
technical room.
special coatings on the internal and external surfaces of the tank,
pedestrian/vehicle covers,
manhole covers in ductile iron/galvanised metal sheet /stainless steel,
can be installed in the presence of groundwater,
automatic system to detect max. level of oils,
spare machinery.
Car washes, industries with washing areas for company vehicles, petrol stations, industrial facilities, tourist resorts, public bodies.
The Static Oil Separators used in the system are certified in compliance with the provisions of UNI EN 858.
Gazebo for professionals.
Gazebo helps designers, plant engineers, building contractors. It offers free design services, technical support, promptly drawn up projects, on-site visits and inspections, technical assistance up to installation and short lead times.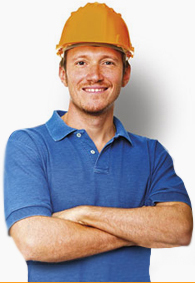 Professionals interested in specifications, diagrams, tables, technical drawings, dwg and pdf files can access the technical documentation after registering or can fill in the form below for further information.
Request further information.
Get in touch.