MBBR (Moving Bed Biofilm Reactor) Purification Plants
GAZEBO MBBR (Moving Bed Biofilm Reactor) purification plants consist of tanks manufactured using the innovative "FRC Gazebo System" or "SCC Gazebo System" reinforced with vertical ribs and internal struts/tie-rods in AISI 304/316 STAINLESS STEEL.
The MBBR plant consists of one or more tanks connected to each other and fitted with the electromechanical equipment needed to create the following treatment chambers:
initial lifting;
mechanical screening – rotary sieving;
aerated equalisation – homogenisation – pH neutralisation;
solids removal- primary sedimentation;
denitrification;
MBBR aerated reactor;
final sedimentation of sludge;
thickening of sludge;
aerobic stabilisation of sludge.
Technological cycle
MBBR (Moving Bed Biofilm Reactor) technology marks an evolution and improvement in conventional activated sludge plants.
It is a biological plant with clinging-suspended mass in which carriers, rigid plastic material with a large specific surface/volume ratio (up to 500-600 m²/m³), is placed inside the MBBR reactor and supports the growth of microorganisms.
This kind of plant can process considerably larger loads than conventional activated sludge plants and is therefore recommended for treating highly polluting industrial wastewater.
It is also the ideal solution for upgrading existing plants (by simply adding carriers and containment grilles inside existing oxidation tanks).
The MBBR aerated reactor is equipped with stainless steel large bubble diffusers, powered by special high-performance electrical blowers to produce compressed air.
Benefits
This system offers the following advantages:
plant requires less space,
no recirculation inside the plant,
improved sludge sedimentation,
possibility of processing considerably larger loads compared to activated sludge plants,
greater reliability and durability over time,
excellent depurative results,
proven technology which can also be applied to upgrade existing plants.
Supplied as standard
The plant is equipped with all the necessary electromechanical equipment and structural elements to create the individual treatment chambers:
PVC sleeves for inlet and outlet pipes,
baffles, manifolds, containment grilles in AISI 304/316 stainless steel,
internal dividing walls in reinforced concrete,
air-lift for sludge extraction,
low noise soundproof electrical blowers to produce compressed air,
valve groups,
stainless steel large bubble diffusers,
PLC control system with microprocessor,
sensors to control the process (e.g. oxygenation and redox),
flow meters,
stations for automatic dosage of reagents,
station for dehydration of excess sludge.
Qualified Technical Assistance
Gazebo guarantees precise, professional technical assistance with its specialised technicians available for on-site consultation, when the plant is set up, during start-up and even afterwards. Timing of the assistance is to be established.
At start-up, Gazebo also provides an operation manual containing the instructions for scheduled and extraordinary maintenance.
Industrial, production, commercial and civil facilities , schools, hotels, camp sites, holiday villages.
Gazebo for professionals.
Gazebo helps designers, plant engineers, building contractors. It offers free design services, technical support, promptly drawn up projects, on-site visits and inspections, technical assistance up to installation and short lead times.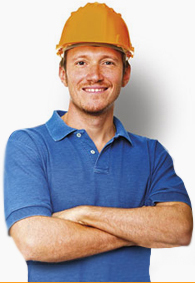 Professionals interested in specifications, diagrams, tables, technical drawings, dwg and pdf files can access the technical documentation after registering or can fill in the form below for further information.
Request further information.
Get in touch.