Firefighting Systems for Schools and Nursery Schools
Maximum quality and quick installation.
Gazebo constructs Firefighting Systems for schools and nursery schools, which allow these structures to be adapted to the new regulations in force.
With sprinklers or hydrants, the Gazebo Firefighting Systems are composed of prefabricated tanks with pressurization units, water reserve and monobloc utility room in reinforced concrete.
The tanks are made with the innovative "FRC Gazebo System" or "SCC Gazebo System".
All the mechanical, hydraulic and electrical components of the system are already pre-assembled and wired inside the utility room in order to guarantee maximum quality and rapidity of installation.
Regulations and funding for fire safety compliance in Schools and Nurseries.
On 29 November 2019, the Italian Minister of Education, Universities and Research, signed the decree for the work to bring schools up to fire safety standards.
The special plan provides for a total funding of 98 million Euros for the adaptation of school buildings to fire safety regulations with contributions for Local Authorities up to 70,000 Euros for schools of the first stage of mandatory education and 100,000 for schools of the second stage of mandatory education.
Italian Legislative Decree 198/2022 (Milleproroghe 2023) extended the deadline for bringing school buildings, school premises, and facilities in which vocational education and training and higher technical education and training courses are provided up to 31 December 2024 in order to comply with fire regulations.
The deadline by which nursery school buildings and premises must comply with school fire regulations has also been postponed to 31 December 2024. The provision concerns nursery schools with more than 30 people present, which should comply with the Vertical Technical Regulation contained in the Ministerial Decree of 16 July 2014.
Within these deadlines, Public Bodies will have to provide for the fire safety adaptation of educational establishments.
Gazebo is able to offer specific, high quality solutions.
Gazebo provides the design, execution and installation of Firefighting Systems for schools and nursery schools.
In short Gazebo offers:
Technical development of the system totally free of charge
Free plant design using Gazebo supplies
Supply of water reservoir and technical room produced with either the innovative "FRC Gazebo System" or "SCC Gazebo System"
Supply of the fire-fighting pressurisation unit and all accessories
Execution and installation of the system
Technical assistance before and during assembly on site
Start-up and testing of the plant
Document archiving guaranteed over time
Spare parts always available
Gazebo for
professionals.
Gazebo assists Designers, Plant Designers, Building Contractors. It does so with free design (calculation and sizing of water reserves, etc.), technical support, fast project preparation, on-site inspections, technical assistance up to installation and speed of delivery.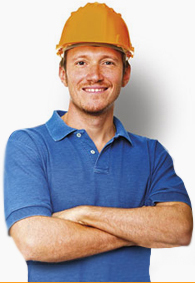 Request more information.
Get in touch.