Absorbing Bed Vertical Flow Phytodepuration System
The treatment process consists of a wastewater pre-treatment stage (e.g. static degreaser, Imhoff tank) and a natural biological depurative stage (secondary treatment) carried out by a sub-superficial vertical flow phytodepuration system (vertical liquid flow) made up of a watertight tank filled with aggregate material whose surface is covered in vegetal material consisting of macrophyte.
The wastewater is fed discontinuously into the top by means of a submersible motor pump controlled by an electric control panel with pause and work timers.
The wastewater percolates slowly through the bed and is conveyed towards the collection system at the bottom. The vertical flow phytodepuration system promotes the creation of aerobic conditions inside the medium, unlike horizontal flow absorbing trays or beds where the water level is slightly below the surface.
This type of wastewater treatment is easy to manage, is aesthetically pleasing, has low energy consumption, is environmentally friendly and can be completely integrated with the surrounding environment. It is designed to guarantee maximum evapotranspiration.
Supplied as standard
The Gazebo Absorbing Bed Vertical Flow Phytodepuration Systemis produced with a watertight geo-membrane so it can be positioned inside a set size excavation and comes complete with:
internal microperforated pipe system to distribute wastewater,
perforated draining pipes to collect the treated water,
loading well with submersible motor pump equipped with AISI 304 stainless steel delivery pipes,
final recirculating well with internal level control system,
ornamental plants,
electric control panel (to operate and control installed devices).
spare motor pump,
PLC control panel.
Residential communities, production facilities, tourist resorts, advanced effluent purification from existing purification plants, public bodies.
Gazebo for professionals.
Gazebo helps designers, plant engineers, building contractors. It offers free design services, technical support, promptly drawn up projects, on-site visits and inspections, technical assistance up to installation and short lead times.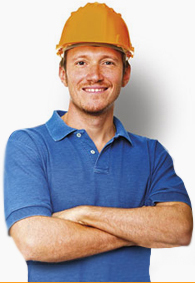 Professionals interested in specifications, diagrams, tables, technical drawings, dwg and pdf files can access the technical documentation after registering or can fill in the form below for further information.
Request further information.
Get in touch.