Tanks for Storage and Holding of Drinking Water
Reinforced Concrete Cisterns.
The Gazebo prefabricated reinforced concrete tanks, made in monobloc with the innovative "FRC Gazebo System" or "SCC Gazebo System", ensure a total absence of hydraulic leaks and relative infiltrations into the ground and represent an advantageous system for the storage and holding of drinking water.
Gazebo reinforced concrete cisterns for the storage and holding of drinking water can be installed and used individually or connected together to create tanks with large storage volumes.
The internal surfaces of the walls and roofs are coated with special products certified in accordance with Italian Ministerial Decree no. 174 of 06/04/04 and Legislative Decree 31 of 02/02/2001, so as to create a water reserve of drinking water guaranteed for temporary storage with total replacement of the volume of water within 24 hours.
The same tanks can be guaranteed for the containment of drinking water for food use with prolonged storage and the specific internal coating will also be certified according to EU Reg. no. 20/2011 of the Commission of 14/01/2011.
specific coatings certified and provided with CE marking,
pedestrian/vehicle access roofing,
AISI 304 stainless steel sleeves and flanged stub pipes
internal partitions,
AISI 304 stainless steel inspection doors and manhole covers,
water pressure booster units,
arrangements for installation in the presence of underground aquifer,
arrangements for installation above ground.
Tourist settlements, residential settlements, industrial settlements, schools, public buildings, mountain aqueducts.
Gazebo for
professionals.
Gazebo helps Designers, Plant Engineers, Building Contractors. It offers free design services, technical support, promptly drawn up projects, on-site visits and inspections, technical assistance up to installation and short lead times.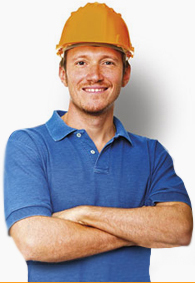 Professionals interested in specifications, diagrams, tables, technical drawings, dwg and pdf files can access the technical documentation after registering or can fill in the form below for further information.
Request more information.
Get in touch.