Those who have already chosen Gazebo's Affordable Quality.
OROGEL
Cesena (FC)
GRANAROLO
Bologna (BO)
PARMALAT
Collecchio (PR)
VALCOLATTE
Pontenure (PC)
INALCA
Castelvetro di Modena (MO)
Gruppo AMADORI
Cesena (FC)
BARILLA
Parma (PR)
SANIFRUTTA
Costigliole Saluzzo (CN)
CAMST
Villanova di Castenaso (BO)
FUMAIOLO
Verghereto (FC)
UNIGRA'
Conselice (RA)
CONBIO
Coriano (RN)
MEC3
San Clemente (RN)
ILIP
Valsamoggia (BO)
VITROPLANT
Cesena (FC)
PROSCIUTTIFICIO
SAN FRANCESCO
Castelnuovo Rangone (MO)
SALUMIFICIO SANDRI
Montescudo (PI)
PODERI DAL NESPOLI
Nespoli (FC)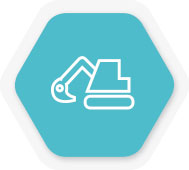 Major Construction
Companies
ITINERA
Tortona (AL)
GRUPPO I.C.M.
Vicenza (VI)
C.M.C.
Ravenna (RA
TOTO COSTRUZIONI GENERALI
Chieti (CH)
COLOMBO COSTRUZIONI
Lecco (LC)
CIMOLAI
Porcia (PN)
ASTALDI
Roma (RM)
TECHBAU
Castelletto sopra Ticino (NO)
BETONCABLO Gruppo CASTIGLIONI
Busto Arsizio (VA)
IMPRESA PERCASSI
Bergamo (BG)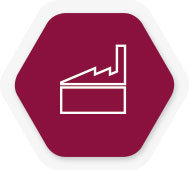 FINCANTIERI
Trieste (TS)
WÄRTSILÄ ITALIA
San Dorligo della Valle (TS)
BUZZI UNICEM
Casale Monferrato (AL)
ALFAGOMMA
Castellato (TE)
TRAFILSPEC
Castelmarte (CO)
DULEVO INTERNATIONAL
Fontanellato (PR)
ITT ITALIA
Lainate (MI)
CULLIGAN ITALIANA
Granarolo dell'Emilia (BO)
NESPAK
Massa Lombarda (RA)
GELSON
Lainate (MI)
PIRELLI
Milano (MI)
TECHNOGYM
Cesena (FC)
SAINT GOBAIN ITALIA
Milano (MI)
FERRETTI GROUP
Forlì (FC)
SELLE SMP
Casalserugo (PD)
PROMINENT ITALIANA
Lavis (TN)
IMPERIA YACHT SERVICE
Imperia (IM)
I.C.A. – Industria Chimica Adriatica
Civitanova Marche (MC)
AVIO AERO
Rivalta di Torino (TO)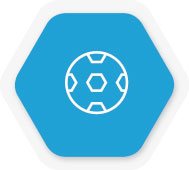 S.S.C. NAPOLI
Napoli (NA)
F.C. INTERNAZIONALE MILANO
Milano (MI)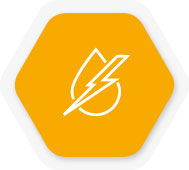 Water and Energy Management
Bodies and Companies
A2A
Brescia (BS)
ACEA
Roma (RM)
HERA
Bologna (BO)
IREN
Reggio Emilia (RE)
TEA ENERGIA
Mantova (MN)
PADANIA ACQUE
Cremona (CR)
UMBRIADUE
Terni (TR)
MARCHE MULTISERVIZI
Pesaro (PU)
CORDAR
Biella (BI)
ACQUEDOTTO DEL FIORA
Grosseto (GR)
TERNA
Roma (RM)
SAIPEM
San Donato Milanese (MI)
ACQUE
Empoli (FI)
GAIA
Lucca (LU)
UMBRA ACQUE
Perugia (PG)
CIIP
Ascoli Piceno (AP)
CERVINO VALTOURNENCHE
Aosta (AO)
FERROVIE NORD MILANO AUTOSERVIZI
Milano (MI)
ESERCITO ITALIANO
POSTE ITALIANE
AERONAUTICA MILITARE ITALIANA
Request further information.
Get in touch.