Aerobic Percolating Filters
Clarified water leaving the Imhoff tank is treated in the aerobic percolating filter which contains plastic bulk fill material (circular disks with a large surface/volume ratio). The organic substance in the wastewater is further broken down thanks to the aerobic microorganisms which cling to the fill material.
As the clarified wastewater flows over these plastic disks, a slimy organic film develops on their surface consisting of various microorganisms such as bacteria, protozoa and fungi, as well as more complex organisms like metazoa and adsorbed and degraded organic material.
The organic substances are caught in the slimy layer by adsorption and direct assimilation and, in this way, non-biodegradable and inorganic substances can also be trapped.
After exiting the percolating filter, the effluent undergoes the last stage of the treatment, final settlement (e.g. Imhoff tank), to separate the sludge from the clarified water, which flows by gravity down towards the final outlet channel.
Supplied as standard
Gazebo Aerobic Percolating Filters are fitted with:
PVC inlet and outlet sleeves,
bulk fill material in black isotactic polypropylene with specific surface area 120m2/m3,
grille to support the bulk fill material in black isotactic polypropylene,
PVC distribution box to distribute wastewater to the overflow channels,
PVC ventilation shaft coupling sleeves,
if necessary, submersible motor pump for "high discharge" including delivery pipes in AISI 304 steel,
PVC drum to hold the motor pump.
special coatings on the internal and external surfaces of the tank,
pedestrian/vehicle covers,
manhole covers in ductile iron/galvanised metal sheet /stainless steel,
can be installed in the presence of groundwater.
Residential communities, production facilities, tourist resorts, public bodies.
Gazebo for professionals.
Gazebo helps designers, plant engineers, building contractors. It offers free design services, technical support, promptly drawn up projects, on-site visits and inspections, technical assistance up to installation and short lead times.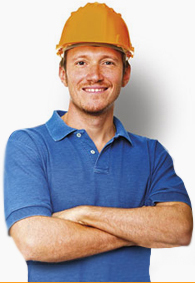 Professionals interested in specifications, diagrams, tables, technical drawings, dwg and pdf files can access the technical documentation after registering or can fill in the form below for further information.
Request further information.
Get in touch.