WHAT STATIC SAND TRAPS ARE AND WHAT THEY ARE USED FOR.
The Static Sand Trap allows the sedimentation of suspended particles (sand, traces of soil, etc.) to be obtained by the effects of gravity due to their specific weight being different from that of water, which will be deposited on the lower part of the product. For example, they are used systematically for the trapping of sand in the treatment of first flush rainwater.
The prefabricated tanks used to make the sand traps are equipped with AISI 304 stainless steel baffles placed near the inflow and outflow pipes to deviate and slow down the flow and prevent the dragging of suspended materials to the final discharge.
The prefabricated reinforced concrete tanks used for the construction of the Gazebo Static Sand Traps are made with tthe innovative "FRC Gazebo System" or "SCC Gazebo System".
Standard equipment
The Gazebo Static Sand Trap is equipped with:
Watertight sealed sleeves for connecting inflow and outflow PVC pipes,
Internal piping and relative fittings in PVC,
AISI 304 stainless steel baffles
specific coatings for the internal and external surfaces of the tank,
pedestrian/vehicle access roofing,
manhole covers in spheroidal cast iron/galvanised sheet metal/stainless steel,
internal partitions,
arrangements for installation in the presence of underground aquifer,
automatic closing valves,
automatic system to detect the maximum level of accumulated sludge.
Squares, car parks, fuel stations, washing areas for construction vehicles, construction machinery, lorry washing areas, self-service car washes, vegetable and fruit washing activities, irrigation, aggregate material processing.
Gazebo for
professionals.
Gazebo helps Designers, Plant Engineers, Building Contractors. It offers free design services, technical support, promptly drawn up projects, on-site visits and inspections, technical assistance up to installation and short lead times.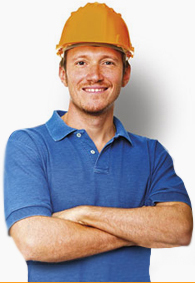 Professionals interested in specifications, diagrams, sheets and technical drawings, dwg and pdf files can access the technical documentation by registering, or for more information by filling in the form below.
Request more information.
Get in touch.