Two and Three Chamber Septic Tanks
WHAT ARE SEPTIC TANKS AND WHY DO WE NEED THEM?
Septic tanks are plants with an underground collection tank where blackwater and grey water from civil wastewater are collected and disposed of.
Le Septic tanks can have two or three chambers which are designed to allow the active enzymes to purify the lighter sludge as it moves from one chamber to the other.
Gazebo two and three chamber septic tanks are built to the highest standard to protect the area around them and the groundwater from pollution.
They have two or three compartments and the main feature of these tanks is that the sewage and sludge are kept in the same compartments.
In two and three chamber septic tanks, there must be a precise proportion between the volume of the compartments.
HOW GAZEBO SEPTIC TANKS WORK
Wastewater enters the first chamber where the solids settle.
The sludge which has settled on the bottom of the tank starts to ferment as there is no oxygen, producing gases (mainly methane and carbon dioxide) and this tends to make the sludge lighter. As a result, it rises to the surface, forming a typical "crust" which is prevented from entering the second chamber by 'T' pipes.
The same thing happens in the next chambers, but in a smaller volume.
This is why the chambers are connected by 'T' pipes: to stop both settled solids (sludge) and the substances floating on the surface (crust/scum) passing from one chamber to another
Unless otherwise specified by local regulations, the size of the septic tank must be in proportion to the volume of sewage discharged daily calculating a minimum detention time of approximately 12 hours, with additional capacity for sediment which builds up on the bottom (5-10 litres per PE).
The average amount of wastewater produced per capita every day is 150 litres but this can be significantly lower in the case of schools, offices and workshops.
Innovation
The prefabricated septic tanks are built using the innovative "FRC Gazebo System" or "SCC Gazebo System".
Supplied as standard
Gazebo's prefabricated organic septic tanks are fitted with:
Sealed watertight sleeves to connect the PVC inlet and outlet pipes.
PVC 'T' pipes and joints with extensions to connect the internal chambers.
Reinforced concrete slabs to build the internal treatment compartments (two/three chamber septic tanks)
special coatings on the internal and external surfaces of the tank,
pedestrian/vehicle covers,
manhole covers in ductile iron/galvanised metal sheet /stainless steel,
can be installed in the presence of groundwater.
Residential communities, homes, apartment buildings.
Production facilities, laundrettes and dry cleaners, restaurants, hotels, canteens, caterers, bars, motorway services, centralised kitchens.
Food industry, abattoirs, cured meat factories, wineries, cheese factories, preserving industry, pasta factories, confectionery products, fish industry.
Tourist and beach facilities, campsites.
Public bodies, hospitals, communities, schools.
According to the provisions of UNI-EN 12566-1 up to 50 people.
Gazebo for professionals.
Gazebo helps designers, plant engineers, building contractors. It offers free design services, technical support, promptly drawn up projects, on-site visits and inspections, technical assistance up to installation and short lead times.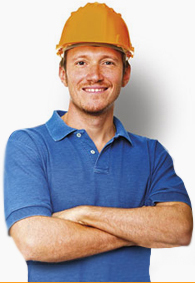 Professionals interested in specifications, diagrams, tables, technical drawings, dwg and pdf files can access the technical documentation after registering or can fill in the form below for further information.
Request further information.
Get in touch.