Static degreasers are mainly used to treat kitchen wastewater which contains specific pollutants such as oils and animal/vegetable fats.
This physical treatment process involves settlement, sedimentation and flotation by gravity. The degreaser is split into various different treatment/separation chambers where the water to be treated flows.
The first chamber is designed to calm the turbulence caused by the intake flow and distribute this flow along the entire side of the tank. Sedimentation of the solid particles in the water also takes place in this chamber.
The main stages which take place in the next treatment chambers are degreasing and flotation of all the light substances which float, settling on the surface (oils, fats, scum, etc…).
Supplied as standard
Gazebo Static Degreasers are fitted with:
PVC sleeves and Tee joints sealed watertight to connect the inlet and outlet pipes,
PVC pipes and Tee joints to connect the chambers,
reinforced concrete dividing walls sealed watertight to create the internal treatment chambers.
special coatings on the internal and external surfaces of the tank,
pedestrian/vehicle covers,
manhole covers in ductile iron/galvanised metal sheet /stainless steel,
can be installed in the presence of groundwater.
Kitchens in general (restaurants, hospitals, hotels, company/school canteens, food industries).
In compliance with the provisions of UNI EN 1825.
Gazebo for professionals.
Gazebo helps designers, plant engineers, building contractors. It offers free design services, technical support, promptly drawn up projects, on-site visits and inspections, technical assistance up to installation and short lead times.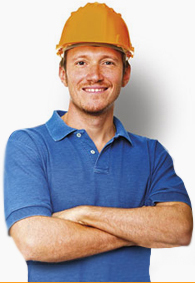 Professionals interested in specifications, diagrams, tables, technical drawings, dwg and pdf files can access the technical documentation after registering or can fill in the form below for further information.
Request further information.
Get in touch.